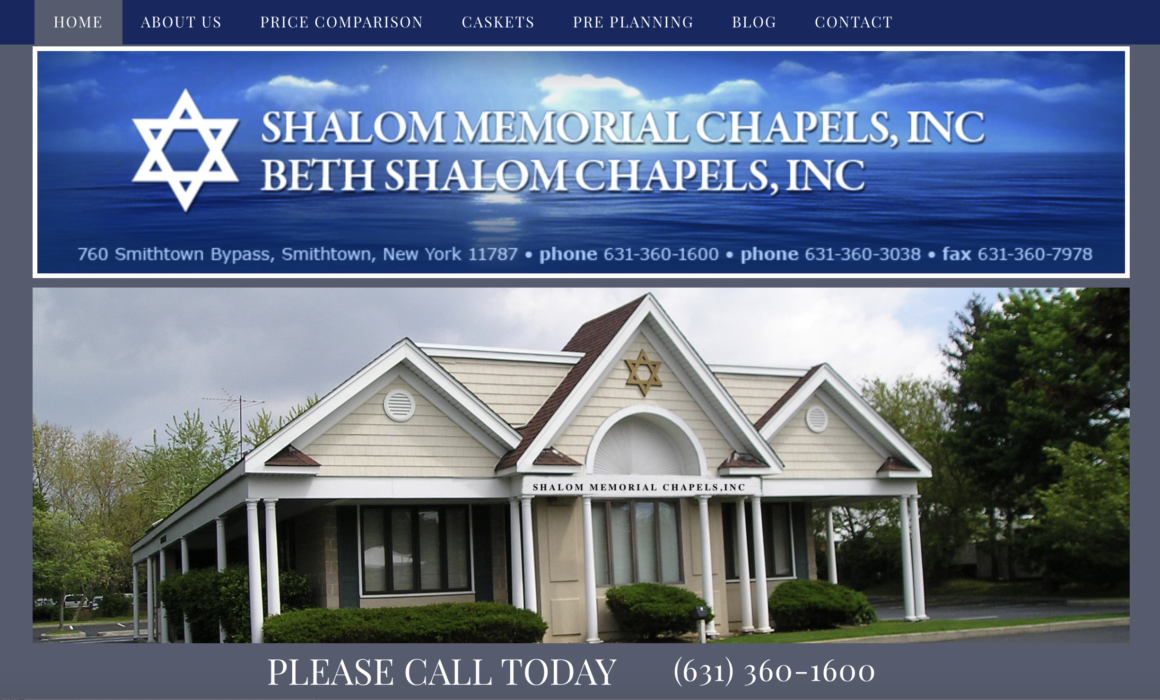 Family-owned & operated Long Island Jewish funeral, Shalom Memorial Chapels launches a new website. Providing the local community with compassion, professionalism, at affordable quality service since 1974. Shalom Memorial Chapels are proud members of the New York State Funeral Directors Association. Also the Nassau-Suffolk Funeral Directors Association. Keeping up with the times Long Island Jewish Funeral Home, Shalom Memorial Chapels continues to enhance our current website.
To help keep up with the maintenance of the website, Long Island web design agency, Benjamin Marc was there to assist.
Shalom Memorial Chapels Inc Launches A New Website
"When I got a call to work with Shalom Memorial Chapels on their website I was very happy. The reputation that they have amongst the Long Island community is astounding. The website was already built when I was hired but my task was to maintain, enhance and lead an SEO campaign for them. The knowledge, experience and level of professionalism that the owners have makes it a great work environment. As their SEO company we did extensive research on the industry keywords used that will attract more online visitors. Once that was complete we then broke down each Jewish cemeteries into separate web pages. To name a few:
The website also offers plenty of information to online readers at their time of need. My team and I are very grateful to be assisting Shalom Memorial Chapels with anything they may need in the future". Commented Benjamin Marc CEO, Anthony Savino.
Some of the key features of the website include a price comparison that compares neighboring Jewish funeral homes. Another helpful attribute is the variety of Jewish caskets to suit the needs of every family. We hope the website is helpful to you and yours. Please browse through and contact us anytime for questions or concerns.